Summitsoft Website Creator Software Download
Summitsoft Special Edition
Download Website Creator 10
1. After you double-click the .exe file, you will receive a message asking if you want to allow the program to make changes
to this computer. Click yes
2. Select your language (this walk through uses English)
3. Enter your Registration Information and click 'Register My Product'
4. You will see a successful message when the registration completes
5. Click 'Install Website Creator' to continue with installation
6. Select the language you would like to install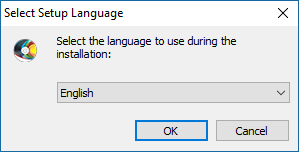 7. Click 'Next >'
8. Select 'I accept the agreement'
9. The program will now install. This may take a few minutes depending on your computer
10. You will now need to activate Website Creator 10
11. When installation is complete, enter your license key and email address. If you have already activated the license,
make sure to use the same email as you did the first time
12. Website Creator 10 will take a few moments to activate
13. If you licensed your software already with another email, you will receive the following error
14. You will be asked to register on the developer's website. This defaults to the email you used to activate your
license. You can change this to another email if you like.
If you click 'Reset Password' you will be taken outside the program to the developer's website to reset your password to
access the developer's forums
15. After you have registered on the developer's website, your activation is complete
16. You can now start the program. Click 'Start >' to start a new project or open a previous one. Or use the other
options to connect to the tutorials or forums
Last update: 1st December 2020